Best USB Microphones for Vocals and Basic Recording
If you're like most people, the main factor that's going to influence your choice in buying any of these microphones is the price. Taking that into consideration, I listed desktop microphones in order of their cost, starting from the cheapest and ending with a professional grade studio microphone.
Please note however that there is a limit to what a USB microphone can do (compared to an XLR mic), and you're bound to hit that limit around the 150-160-dollar mark. Paying more than that for a USB microphone is just not worth it.
The second factor is the type of microphone. While I don't intend going into too many details about this topic, basically you need to know that there are two types of microphones – condenser and dynamic. The first group is, in theory, more sensitive, has a greater frequency response, and is used mostly in safe environments – while the second group is usually used for live concerts as they tend to be more resilient. All the mics that are listed here belong to the group of condenser mics.
With that out of our way, this is how the mics on this list were chosen. To start off, they all have to have:
At least decent sound quality.
Some sort of a stand included.
USB connectivity.
No additional equipment needed (plug and play).
The final thing to note is that this is a beginner-friendly list and shouldn't be seen as a review – but a best-of list, so no microphone listed here is bad or something you'll regret spending your money on. You'll find some decent ones, some good ones, and a few excellent top-grade microphones. Also, all the mics listed are best suited for close range recording – meaning that the microphone should be in a relatively close range to the sound source, or in most cases – your mouth.
Best USB Microphones
Once again, these are all listed according to their price and value. To see the current price of the microphone, click on the link next to the photo of the mic, and you'll be redirected to the Amazon online store.
Fifine USB Microphone
Let's start off with something that most of us can afford without it affecting our budgets too much. Fifine USB is pretty much the cheapest you should go and still expect to have some decent sound quality and at least some confidence that the mic is going to be somewhat future proof. You don't want to feel like replacing it after you get more serious about whatever you're going to be using this thing for.
What we found interesting about this mic is that both people online, and people I personally know that use this mic, praise it like it's something they'll never ever replace. According to them – it's just that good. The truth is however that most of the people who say that, never really had a proper premium mic to compare it to. Sure, the Fifine will blow out of the water you average integrated mic, but it's really not that special. It's just a very basic USB mic that sounds decent given the price point.
Few more things worth mentioning – the stand although somewhat functional is really nothing to write home about, and the USB cable is attached to the mic itself so you can't replace it in case it breaks. The thing to that's good – there is an actual volume knob on the microphone, a feature that most the of cheap mics lack.
In Short – If you're someone looking for a microphone that's not going to cost you much, and you're also not too worried about sounding the best you can – this is probably a good start. You'll see what a decent microphone is capable of, and you're likely not going to be disappointed by what you're getting for this price.
Samson Go Mic Portable
Next up we have something that's not really your average microphone in the sense that everyone is going to want one. The Samson Go Mic is made for people who want something small and portable, and still keep some of the quality that a larger premium microphone would offer.
This microphone is tiny, and it almost feels like you're holding a miniature version of the real thing. Nonetheless, it feels pretty sturdy and well made – and although we're still in the territory of plastic-made bodies, this mic just gives out the impression that it's going to last for a long time. You basically get this small square-shaped thing that can either stand on your desk or be clipped onto the screen of your laptop/desktop if you prefer it that way, and you can just fold the microphone and put it in your pocket when you're done.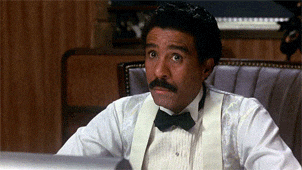 The sound quality is actually pretty decent when you consider that it's coming from such a small microphone, but this shouldn't be a surprise considering that it's made by Samson – one of the industry leaders.
In Short – As said in the opening paragraph, this microphone is a niche product meant for people who travel a lot and want something portable as an alternative to a bad laptop microphone. Not that it can't serve as a regular desktop microphone, because if you take away the portability aspect this is just a very good microphone to have on your desk at all times.
Blue Microphones Snowball
Snowball mic is hugely popular among people who do podcasts and talk-shows on an amateur level, and as such gives you somewhat of an idea whether it fits your needs or not. The sound you get from it is arguably very close to the previous mic listed here and will hardly be the factor to influence your decision. It all comes down to convenience and whether you think the mic is pretty or not (I tend to agree with the latter).
But those personal preferences aside, it's hard to deny the fact that the Snowball mic got so many things right. It's awfully convenient and beginner friendly, it comes with everything you'll need to set it up within minutes, and it's one of the few mics that focuses on user customization – meaning you can actually choose the color of the mics to fit your preferences.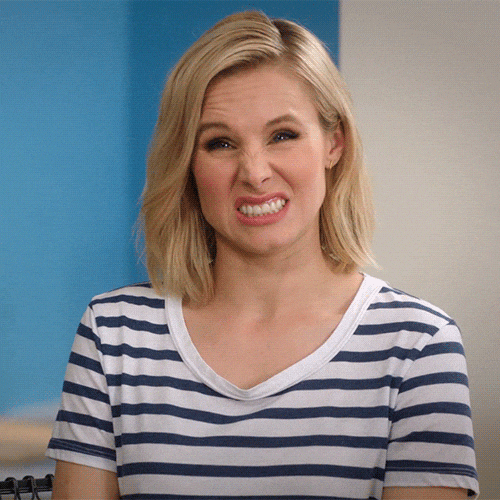 However, one thing that many people complain about this mic is that it struggles with apps that use voice activation, for example, Discord. If you have the mic at an arm's length on your desk, the Snowball just can't seem to isolate your voice and will instead activate on key-strokes and random background noises. The only way to avoid this from happening is to have the mic basically right next to your face – which requires you to buy additional equipment.
In Short – If one of my less tech-savvy friends asked me for advice about buying a mic that they could use for Skype calls and maybe even to record some of their music, I would probably recommend them this one. Whether you see that as me praising it or not, should be a clue by itself on whether Snowball is a right fit for you. Also, as noted, this mic works best if you have it right next to your face, so avoid buying it if you plan to use it for talking to your friends while gaming as it will pick up a lot of background noise. It's pretty good for recording stuff like vocals though.
Samson Meteor Mic
Here's a really good microphone for all the people who enjoy the idea of owning a brand-name product, and still getting away with paying less than what is expected. Samson Meteor Mic is basically a perfect choice for anyone needing a mic for casual conversations over Skype / Discord, and it performs great in situations where previously mentioned Blue Snowball often struggles.
Samson Meteor Mic comes in a pretty nice packaging, well secured and cushioned from all sides. The mic itself looks premium and very stylish, with chrome finishing (or black, depending on which model you chose) and somewhat vintage-inspired design. Three legs that fold away from the body are highly adjustable so you can tilt the microphone at an angle to speak more directly to it.
Controls are very basic – you just get a volume knob and an on / off switch on the front. On the back of the mic, you'll find the USB port and the standard headphone jack for monitoring – which is a pretty useful feature. The sound quality is miles above the three mics mentioned before, and in terms of value for money – this is the mic that wins that title.
In Short – If you're just ascending from a cheap $5 Walmart microphone, the Samson Meteor Mic will definitely blow your mind. It is made by people who know what they are doing, and you can use this mic for basically anything – from talking to your friends online / gaming, to recording instruments and singing. If anything, this microphone is my personal favorite as far as the value for money goes.
Audio-Technica AT2020USB+
We are slowly but steadily entering the 'pro' territory. Audio-Technica AT2020 could be viewed as the entry ticket to the party of professional sound engineers and producers, and as such should be good enough for almost any task you throw at it.
The very first impression you get when you pick up the microphone out of the box is that the whole thing is just very solid and built to last — although it is somewhat small in size. The overall design of AT2020 is just very pleasing in my humble opinion, without unnecessary 'bling' and nonsense. The only thing that is slightly annoying is that the mic has a blue LED light inside of it, which you can't seem to turn off at all.
To be honest, in the past, I had second thoughts about recommending this mic because the old version of it had no physical controls on it whatsoever, and most importantly – it had no headphone monitoring. Fortunately, this was fixed on the new version, and next to monitoring you now also get the volume control (allows you to monitor the microphone signal with no delay) and mix control (which allow you to blend your microphone signal and pre-recorded audio). I haven't really found much use for the mix control, but this, of course, depends on what you use the mic for.
The microphone also comes in two different variants – the AT2020USB+ and the AT2020USBi. The "i" variant is significantly more expensive, and it features a mic gain control and has a higher sample rate and bit depth, but it lacks the headphone jack for monitoring and the mix control/headphone volume controls. I would recommend sticking to the AT2020USB+ variant, as it's more affordable and has a better return on investment ratio.
In Short – If you want to go the safe way and invest into something that'll likely serve you for years to come, but still want to stay on a relatively low budget, AT2020 is a mic that will certainly deliver. You'd be surprised at how many professionals use this exact microphone, even though it is still relatively affordable considering how high the price goes when it comes to microphones and studio equipment in general.
Blue Microphones Yeti
If you ever explored the topic of desktop microphones online, it is very likely that you heard about the Blue Microphones brand. They are ridiculously popular among YouTube personalities and gamers, as well as some podcasters and amateur musicians.
The Blue Yeti, in contrast to the previously mentioned AT2020 (mainly the old version), is packed with some very useful onboard features. On the back side of the microphone you'll find a gain knob and a knob for choosing a pickup pattern between cardioid, bidirectional (or interview), omnidirectional and stereo. On the front, you'll find a mute button (extremely useful during live broadcasting), and volume control to use while monitoring through the headphone jack on the bottom of the microphone.
The physical aspect of the microphone is something worth praising as well, mainly regarding the practicality of the all-in-one idea behind the design. In contrast to their cheaper Snowball microphone, the Yeti leaves little to be desired in the terms of aesthetics.
In Short – This is pretty much a go-to microphone for anyone starting their own podcast, home studio, or anything of the kind. You just can't go wrong with a product like this that has been tested out and recommended over and over again, almost always with overwhelming enthusiasm and respect for the brand.
Rode NT-USB
Although somewhat of a new kid on the block, Rode NT-USB already found its place among those few products that achieve an almost unanimously positive response from users. Many people who ended up testing and owning this mic consider it to be the 'holy grail' of budget USB professional microphones. That title is really hard to dispute because, in all honesty, it's almost impossible to find a flaw or something that should've been done better on this mic.
Sound quality is best described as transparent, meaning you get a very clean and natural sound – still not comparable to an XLR mic, but surprisingly good for a USB one. The build quality is just phenomenal, and the mic looks and feels like a professional piece of equipment. The packaging includes a tripod stand and a pop shield – which is a thing of beauty by itself.
In Short – It's really hard to top the NT mic from Rode. If your priority is getting the most natural sounding samples and you're willing to invest some more money, Rode will deliver in all aspects. When you get to know it, everything below it will sound like crap, and everything above it will make it hard to justify spending more money on.
Shure MV51
It's sort of hard to recommend a USB mic at this price that's going to be better than the Rode NT-USB and be worthwhile spending the extra money. So, although I honestly don't find the Shure MV51 to be better in terms of sound quality, it could be a good choice for people just want something easy to use and compact, made by an industry leader.
From the design itself, it is pretty clear that whoever designed this thing, did so with an intent to make things as simple as possible. The touch controls on the front panel are very intuitive and allow you to switch between a couple of different modes – Speech, Singing, Flat, Acoustic Instrument, Loud – all pretty much self-explanatory. You also have controls for mode selection, headphone volume, microphone gain, and mute.
The sound quality is pretty much what you'd expect from a premium mic, but the question that arises is – is it worth paying around 50% extra on top of the price of an AT2020 for something that really will not deliver the same increase in the performance? Well, this is obviously not bang for the buck product, and if you're asking yourself that question you should probably avoid it.
In Short – It all depends on your personal needs – but the Rode NT-USB and the Blue Yeti should be good enough for most people, and objectively both of them represent a smarter purchase. The Shure MV51 is kind of just for the people who don't care about spending the extra money, and just want to buy the best thing out there and be done with it.